The pandemic came and took everything by storm. There was almost no chance of making any sales during the lockdown period. Things went downwards real soon, and business owners expected a very bad outcome from practically every other F&B industry. But despite that, the restaurants and F&B industry owners worldwide coped smartly with the situation and developed timely strategies to keep up with the 'new normal. Brand awareness is what makes a business strive during these hard times.
Here is the complete solution for digital marketing with no missing pieces just for restaurants & bars.
Compelling websites
Central to all your digital marketing campaigns and the moment of truth when making a first impression. You should design a website that is beautiful, Google-friendly and, most importantly, drives bookings. How do we do that? Insert attractive photos. Here's a pro tip, to make your photos pop, dial up the contrast a little.
Moreover, when writing on your website, think about SEO – search engine optimization. I know as writers how tempted you can be to put in beautiful and bombastic words, but think about it, do you go to google and type "delicacies to indulge in when the sun is shining above my head" or "what to eat for lunch"?
Keep it simple. Keep it layman, in terms of writing. So you can appear at the top of google ranking. Hence, more Brand awareness!
Pro tip: include a one liner to tell people what you do! E.g. Most aromatic coffee in Puchong. So your restaurant can have better visibility when people are searching for related topics.
Include your pictures in blogs
Always wanted to get your restaurant listed on famous blog sites and get more brand awareness? Did you know that a link from a media source is not only great brand awareness but can also increase your Google rankings? When a blog includes pictures with your restaurant name on it, people can see what type of food you're serving in your restaurant, when they search for your restaurant name on Google. Hence, you can instantly attract them with mouth watering photos in Google images!
Pro tip: Test out different images and keywords to see which ad performs better, and keep up with the good work!
Curating tasty content on your ads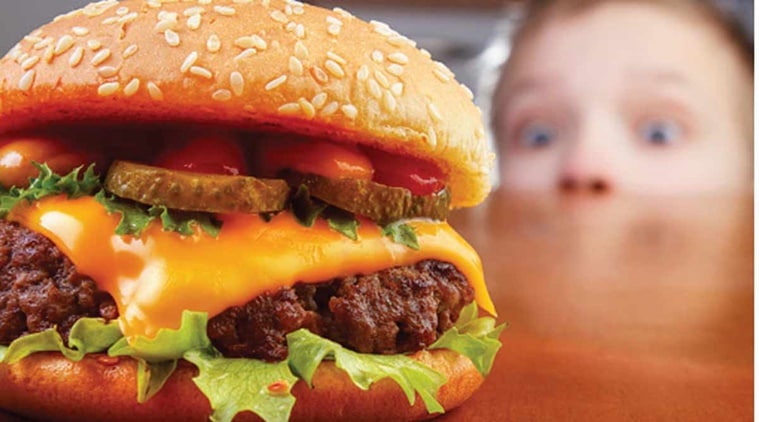 You can run paid social campaigns that reach tens of thousands of people within a given km radius of a venue and include retargeting, to convert the most diners. This is to create more brand awareness for your restaurant. Make your food stand out by adding extra ingredients or showcase your most gimmick-full item on the menu. You can also add ASMR in your video ads. Let your customers' senses indulge in your eateries, and they'll come running in for sure! Build brand awareness to your highly
Pro tip: Place your food under natural light (Sunlight), and you'll only need minimal editing to enhance the look of your food!
Using the right keywords – SEO
Rank yourselves better using words that best describes you! For example: if your best seller is char kuey teow, then you should definitely include "best Char Kuey Teow in PJ" or "the Cheesiest pizza in KL!" These will narrow down your audience to the right ones, and allow people to search for you easily!
Also, you can use trending keywords such as "MCO". How? "Enjoy the best bowl of noodles this MCO!" is how. If you've cooked before, you know how much of a hassle it can be to prep, cook, and then clean. The whole process takes about 2 hours, just to eat for 15 minutes? It's a total scam! So, while people search for these words, remind them that takeaway and delivery services are still available at your restaurant!
If the thought of keywords, analytics and rankings make you cringe, let's hire a team of super nerds working tirelessly behind the scenes to give you visibility where it matters, while you focus on impressing your customers in the kitchen.
Pro tip: Use Google trends to see which keywords are trending!
Try e-mail Marketing or push notifications
If you're not capturing important customer data and automating your email marketing, you're missing out on opportunities. Get your customers to sign up for member cards, so they'll keep coming back to accumulate their points to get a reward. Moreover, it's a great way to get their contact number so you can send them updates about delivery, new items, promotional items and so much more! Especially when MCO is expected to happen, staying in touch with your customers is definitely going to keep your sales alive during these tough times.
Pro tip: once MCO happens, make sure you do send them what promotions are being offered for delivery! 😉
Conclusion
COVID-19 was indeed an unpredictable surprise for everyone. Nobody was prepared to deal with its atrocities and deadly impact. Businesses were drastically affected and suffered unexpected and irreparable losses.
Even amidst the pandemic, some Malaysian F&B owners quickly recovered from their losses, owing to their timely and customer-based, client-centric strategies that provided comfort and gains to both parties. This implies that only with timely and smart strategies, a particular business or industry can flourish or make sales in these uncertain times.
For more tips catered to F&B businesses, you can also read up 14 Effortless Social Media Marketing Strategies F&B Businesses Can Utilize! Or Staying Relevant during MCO for F&B Business.
However, aren't you tired of hearing talks about promotions, knowing that it will eat up a chunk of your profit margins? Let's reverse engineer and decrease your food costs instead! That way, your marketing and promotional efforts will bear the sweetest fruits you can possibly imagine!
How? Try Food Market Hub!
We're a procurement and inventory management system that centralizes and digitizes your back end operations. Save time on data entry, unravel hidden food costs and eliminate food wastage just by using our app today!
Log on to www.foodmarkethub.com to find out more!